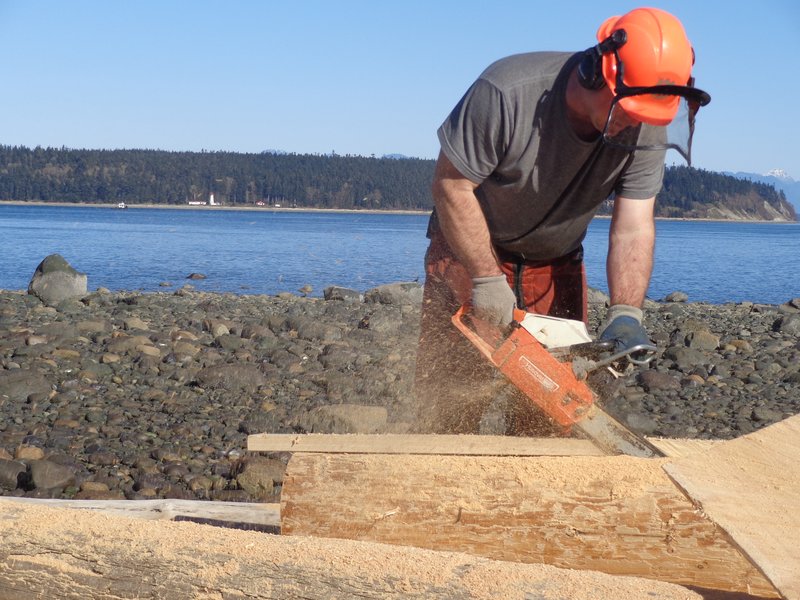 For the past 13 years I have been handcrafting custom live edge furniture, bowls, cutting / serving boards and cribbage boards in my shop in Campbell River on Vancouver Island.
 Working with reclaimed and salvaged wood is something I have been passionate about most of my adult life, I love being able to salvage the wood, whether from a beach along Discovery Passage or from logging sites on Northern Vancouver Island or our neighbours back yard and turning it into something not only beautiful but functional.     
 I get the inspiration for my work from the natural beauty of where we live, The West Coast, with the Old Growth Forests, the Ocean, the Mountains, Rivers and the Streams, I like to keep it natural and keep it simple letting the wood speak for itself and I hope it shows in each piece I make. 
All of the species of wood I work with are indigenous to Vancouver Island and include Arbutus, Big Leaf Maple, Red and Yellow Cedar. Pacific Yew and Douglas Fir, and Black Walnut.
I really enjoy milling and resawing the majority of wood that I work with myself,  so it is my hands on from start to finish as well as doing most of the metal fabrication and welding myself.